Product Description
PROFESSIONAL MANUFACTURE
— SINCE 1995
XLD5 cycloid gear flange vertical speed reducer gearbox for Concrete mixer machine
Chinese electric motor speed reducer is widely used in mining machinery, chemical industry,steel metallurgy, light
industry,environmental protection, paper making, printing, lifting transport, food industry and so on.
Main Series Product: R series helical gear motor reducer, K series spiral bevel gear reducer, NGW, P series planetary gear reducer, H B series helical gearbox, Z (ZDY, ZLY, ZSY, and ZFY) serial hard tooth surface cylindrical gearbox reducer, D (DBY and DCY) serial hard tooth surface cone gear reducer, cycloidal speed reducer, etc. Meanwhile, map sample processing business can be undertaken.
Product Description
1. Big Volecity- Reducing Ratio:Ratio of single-stage speed-reducing is 1/11-1/87; Ratio of double stage speed-reducing is 1/112-1/5133;Ratio of three-stage speed-reducing is 1/2057-1/446571;more-stages can be combined according to the requirement.
2. High driving efficiency:Due to adopting rolling engagement in falling-in part, the driving efficiency can reach above 90%.
3. Small in size, light weight: with compacted structure,small size and light weight. Due to adopting the principle of planet driving so that the input and output shaft in the same axis which will integrated with the motor.
4. Long service life: Has good resistance to abrasion because the main driving engaging parts are made of bearing steel and applying rolling friction.
5. Stable running: for most driving procedure, we adopt multi-teeth falling-in. Then the running will be stable with low noise.
6. Convenient dismounting:reasonable structure and design.
7. Strong overloading ability,anti-compact,suitable for
frequently start and double-side rotation.
Product Parameters
MODEL

X Series

B Series

JXJ Series

SIZE

XWD XWED XLD XLED

BWD BWED BLD BLED BWY BWEY BLEY

JXJL JXJW JXJLED JXJWED

RATIO

Single Stage: 87 

Double Stage:

SPEED RPM

Single Stage: 136/91 88/59 60/40 52/35 43/29 38/23 25/17 21/14 17/12 

Double Stage: 12.4 8 5.2 4.7 3.2 2.5 2 1.8 1.5 1.2 1 0.8 0.7 0.6 0.4 0.3

MOTOR POWER

0.55kw 0.75kw 1.5kw 2.2kw 3kw 4kw 5.5kw 7.5kw 11kw 15kw 18.5kw 22kw 30kw 37kw 45kw 55kw
Model selection for washing machine Gear Box Transmission:
Closely using the ideal reduction ratio.
Reduction ratio = servo motor speed / reducer output shaft speed
Torque calculation: Torque calculation is very important for the life of reducer, and pay attention to whether the maximum torque value (TP) of acceleration exceeds the maximum load torque of the reducer.
The applicable power is usually the applicable power of the servo models on the market, the applicability of the reducer is very high, the working coefficient can be maintained above 1.2, but the choice can also be based on their own needs to decide. industrial helical gearbox. H PV series High quality Right Angle Unique speed reducer HB helical gearbox / gear box.
Detailed Photos
Chinese Gearbox Speed Reducer is a mechanical transmission in many fields of the national economy. The product categories covered by the industry include all kinds of gear reducer, planetary gear reducer and worm reducer, as well as various special transmission devices such as speed increasing device, speed control Devices, including various types of flexible transmission devices, such as compound transmission. Products and services in the field of metallurgy(metal mills like plate flip machines, ingot pushers, winding machines,cooling bed transfer frames, roller straighteners, roller tables, shears continuous, casting drivers, slabbing mills, wire mills, sheet mills, plate mills), nonferrous metals, coal, building materials, ships, water conservancy(screw pumps, water turbines, centrifugal pumps, raking equipment, aerators, filter presses), electricity, construction machinery, chemical industry (extruders, dough mill, rubber calender, cooling drums, mixers, agitators, toasters, centrifuges), Cranes(slewing gears, luffing gears, travelling gears, hoisting gears), Cane sugar mills, paper machines,cooling towers,dredgers(dumping devices, travelling gears, bucket wheel excavators, cutter heads, traversing gears), conveyors(bucket conveyors, hauling winches, hoist, belt conveyors, goods lifts, apron conveyors, rail travelling gears, escalators), Plate bending machines, cement industry (concrete mixers, breakers, rotary kilns, tube mills, separators, roll crushers) and petrochemical industries.
In all fields of national economy and national defense industry, gearbox reducer products have a wide range of applications. Food light industry, electric machinery, construction machinery, metallurgy machinery, cement machinery, environmental protection machinery, electronic appliances, road construction machinery, water conservancy machinery, chemical machinery, mining machinery, conveyor machinery, building materials machinery, rubber machinery, petroleum machinery and other industries have strong demand of Reducer products.
Packaging & Shipping
Application
Driven machines
Waste water treatment
Thickeners,filter presses,flocculation apparata,aerators,raking equipment,combined longitudinal and rotary rakes,pre-thickeners,screw pumps,water turbines,centrifugal pumps
Dredgers
Bucket conveyors, dumping devices, carterpillar travelling gears, bucket wheel excavators as pick up, bucket wheel excavator for primitive material, cutter head, traversing gears
Chemical industry
Plate bending machines, extruders, dough mills, rubbers calenders, cooling drums, mixers for uniform media, agitators for media with uniform density, toasters, centrifuges
Metal working mills
plate tilters, ingot pushers, winding machines, cooling bed transfer frames, roller straigheners, table continuous intermittent, roller tables reversing tube mills, shears continuous, casting drivers, reversing CZPT mills
Metal working mills
Reversing slabbing mills. reversing wire mills, reversing sheet mills, reversing plate mill, roll adjustment drives
Conveyors
Bucket conveyors, hauling winches, hoists, belt conveyors, good lifts, passenger lifts, apron conveyors, escalators, rail travlling gears
Frequency converters
Reciprocating compressors
Cranes
Slewing gears, luffing gears, travelling gears, hoisting gear, derricking jib cranes
Cooling towers
Cooling tower fans, blowers axial and radial
Cane sugar production
Cane knives, cane mills
Beet sugar production
Beet cossettes macerators, extraction plants, mechanical refrigerators, juice boilers, sugar beet washing machines, sugar beet cutter
Paper machines
Pulper drives
Cableways
Material ropeways, continuous ropeway
Cement industry
Concrete mixer, breaker, rotary kilns, tube mills, separators, roll crushers
 
 
Company Profile
Established in 1995 , HangZhou Boji Machinery is a professional manufacturer and exporter that is concerned with the design, development and production of Gearbox Speed Reducer. We are located in HangZhou of ZheJiang Province, with convenient transportation access. With our own brand "TianQi", all of our products comply with international quality standards and are greatly appreciated in a variety of different markets throughout the world.
Our company possesses complete machining center, lathe, gear shaping machine, gear milling machine, gear grinding machine and assembling lines. Our well-equipped facilities and excellent quality control throughout all stages of production enables us to guarantee total customer satisfaction.
Besides, In 2005,we attained ISO9001 certification. As a result of our high quality products and outstanding customer service, we have gained a global sales network CZPT South America, Saudi Arabia, Vietnam, Pakistan, Philippines, South Africa and other countries and regions.
With rich export experience, high quality products, competitive prices, good service and in-time delivery, we certain that we can meet all of your requirement and exceed your expectations. Our feature is bright with new cooperative relationships with companies from all over the world. We look CZPT to speaking with you to future discuss how we can be of service to you.
FAQ
1. Who are we?
We are the Factory, with over 25 years of production experience, based in ZheJiang , China, start from 1995,sell to Domestic Market(50.00%),Mid East(10.00%),Southeast Asia(10.00%),Western Europe(5.00%),South America(5.00%),Eastern Europe(5.00%),Eastern Asia(5.00%),North America(3.00%),Africa(2.00%),Southern Europe(2.00%),South Asia(2.00%),Central America(1.00%).
2. Can you customize according to our requirements?
Yes, we can design nonstandard products according to customer's drawing and sample.
3.What can you buy from us?
speed reducer,gearbox,gear motor,pump,crusher
4. Why should you buy from us not from other suppliers?
Founded in 1995, with over 20 years of production experience and credibility. With professional engineer team, advanced technology production and skilled workers.Specialized in the production of reducer. Map sample processing business can be undertaken.
5. What services can we provide?
Accepted Delivery Terms: FOB,CFR,CIF,EXW,DDP,DDU,Express Delivery;
Accepted Payment Currency:USD,EUR,JPY,CAD,AUD,HKD,GBP,CNY,CHF;
Accepted Payment Type: T/T,L/C,Credit Card,PayPal,Western Union,Cash;
Language Spoken:English,Chinese,Spanish,Japanese,Portuguese,German,Arabic,French,Russian,Korean,Hindi,Italian
Shipping Cost:

Estimated freight per unit.





To be negotiated
| | |
| --- | --- |
| Application: | Motor, Machinery |
| Hardness: | Hardened Tooth Surface |
| Installation: | Horizontal Type |
Samples:

US$ 500/Piece

1 Piece(Min.Order)

|

Order Sample

XLD5 cycloid gear flange vertical speed reducer
Customization:

Available

|

Customized Request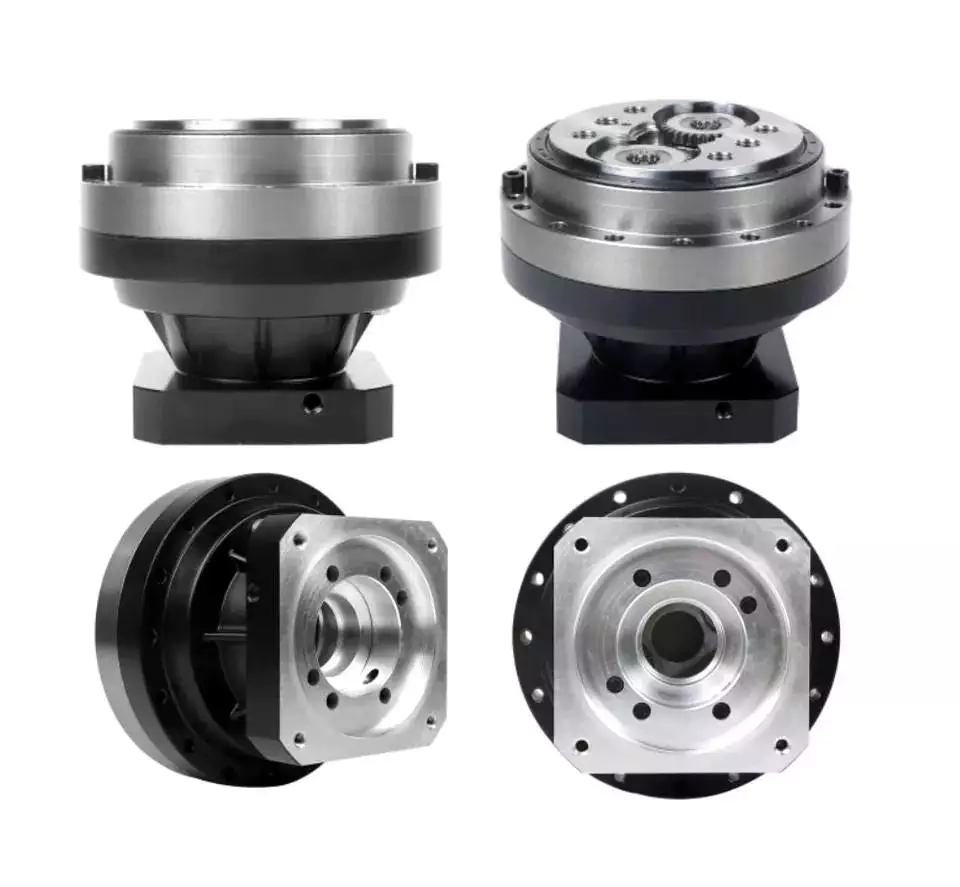 A Mathematical Model of a Cycloid Gearbox
Having a gearbox with a cycloidal rotor is an ideal design for a car or any other vehicle, as the cycloidal design can reduce the amplitude of vibration, which is a key component in car performance. Using a cycloidal gearbox is also a great way to reduce the amount of friction between the gears in the gearbox, which can help to reduce noise and wear and tear. A cycloidal gearbox is also a very efficient design for a vehicle that needs to perform under high loads, as the gearbox can be very robust against shock loads.
Basic design principles
cycloidal gearboxes are used for precision gearing applications. Cycloidal drives are compact and robust and offer lower backlash, torsional stiffness and a longer service life. They are also suitable for applications involving heavy loads.
Cycloidal drives are compact in size and provide very high reduction ratios. They are also very robust and can handle shock loads. Cycloidal drives are ideally suited to a wide range of drive technologies. Cycloidal gears have excellent torsional stiffness and can provide a transmission ratio of 300:1. They can also be used in applications where stacking multiple gear stages is not desired.
In order to achieve a high reduction ratio, cycloidal gears must be manufactured extremely accurately. Cycloidal gears have a curved tooth profile that removes shear forces at any point of contact. This provides a positive fit for the gear disc. This profile can be provided on a separate outer bushing or as an internal gear profile insert.
Cycloidal drives are used in marine propulsion systems, where the load plate rotates around the X and Y axis. The plate is anchored by a threaded screw hole arranged 15mm away from the center.
A secondary carrier body is used in a cycloidal gearbox to support the load plate. The secondary carrier body is composed of a mounting carrier body and a secondary carrier disc.
Low friction
Several studies have been conducted to understand the static problems of gears. In this paper, we discuss a mathematical model of a low friction cycloidal gearbox. This model is designed to calculate various parameters that affect the performance of the gearbox during production.
The model is based on a new approach that includes the stiction effect and the nonlinear friction characteristic. These parameters are not covered by the conventional rule of thumb.
The stiction effect is present when the speed direction is changed. During this time, the input torque is required to prevail over the stiction effect to generate movement. The model also enables us to calculate the magnitude of the stiction effect and its breakaway speed.
The most important thing is that the model can be used to improve the dynamic behavior of a controlled system. In this regard, the model has a high degree of accuracy. The model is tested in several quadrants of the gearbox to find the optimum stiction breakaway speed. The simulation results of the model show that this model is effective in predicting the efficiency of a low friction cycloidal gearbox.
In addition to the stiction model, we also studied the efficiency of a low friction cycloidal reducer. The reduction ratio of this gearbox was estimated from the formula. It is found that the ratio approaches negative infinity when the motor torque is close to zero Nm.
Compact
Unlike standard planetary gears, cycloidal gearboxes are compact, low friction and feature virtually zero backlash. They also offer high reduction ratios, high load capacity and high efficiency. These features make them a viable option for a variety of applications.
Cycloid disks are driven by an eccentric input shaft. They are then driven by a stationary ring gear. The ring gear rotates the cycloidal disk at a higher rate. The input shaft rotates nine times to complete a full rotation. The ring gear is designed to correct the dynamic imbalance.
CZPT cycloidal gearheads are designed for precision and stable operation. These reducers are robust and can handle large translocations. They also offer high overload protection. They are suitable for shock wave therapy. CZPT gearheads are also well suited for applications with critical positioning accuracy. They also require low assembly and design costs. They are designed for long service life and low hysteresis loss.
CZPT cycloidal reducers are used in a variety of industrial applications, including CNC machining centers, robot positioners and manipulators. They offer a unique design that can handle high forces on the output axis, and are especially suitable for large translocations. These gearheads are highly efficient, reducing costs, and are available in a variety of sizes. They are ideal for applications that require millimetre accuracy.
High reduction ratios
Compared to other gearboxes, cycloidal gearboxes offer high reduction ratios and small backlash. They are also less expensive. Cycloid gearboxes can be used in a variety of industries. They are suitable for robotic applications. They also have high efficiency and load capacity.
A cycloidal gearbox works by rotating a cycloidal disc. This disc contains holes that are bigger than the pins on the output shaft. When the disc is rotated, the output pins move in the holes to generate a steady output shaft rotation. This type of gearbox does not require stacking stages.
Cycloid gearboxes are usually shorter than planetary gearboxes. Moreover, they are more robust and can transmit higher torques.
Cycloid gearboxes have an eccentric cam that drives the cycloidal disc. The cycloidal disc advances in 360deg/pivot/roller steps. It also rotates in an eccentric pattern. It meshes with the ring-gear housing. It also engages the internal teeth of the ring-gear housing.
The number of lobes on the cycloidal disc is not sufficient to generate a good transmission ratio. In fact, the number of lobes must be less than the number of pins surrounding the cycloidal disc.
The cycloidal disc is rotated by an eccentric cam that extends from the base shaft. The cam also spins inside the cycloidal disc. The eccentric motion of the cam helps the cycloidal disc rotate around the pins of the ring-gear housing.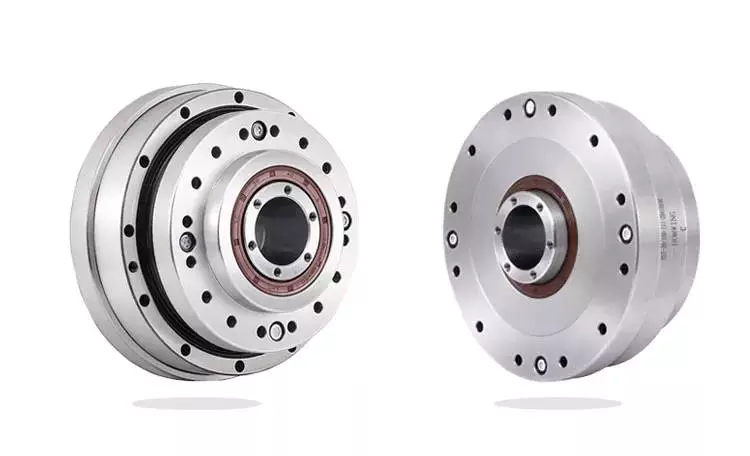 Reducing amplitude of the vibration
Various approaches to reducing amplitude of the vibration in a cycloidal gearbox have been studied. These approaches are based on the kinematic analysis of gearbox.
A cycloidal gearbox is a gearbox that consists of bearings, gears, and an eccentric bearing that drives a cycloidal disc. This gearbox has a high reduction ratio, which is achieved by a series of output shaft pins that drive the output shaft as the disc rotates.
The test bench used in the studies has four sensors. Each sensor acquires signals with different signal processing techniques. In addition, there is a tachometer that acquires variations in rotational velocity at the input side.
The kinematic study of the robotic gearbox was performed to understand the frequency of vibrations and to determine whether the gearbox is faulty. It was found that the gearbox is in healthy operation when the amplitude of the x and y is low. However, when the amplitude is high, it is indicative of a malfunctioning element.
The frequency analysis of vibration signals is performed for both cyclostationary and noncyclostationary conditions. The frequencies that are selected are those that appear in both types of conditions.
Robust against shock loads
Compared to traditional gearboxes, cycloidal gearboxes have significant benefits when it comes to shock loads. These include high shock-load capacity, high efficiency, reduced cost, lower weight, lower friction, and better positioning accuracy.
Cycloid gears can be used to replace traditional planetary gears in applications where inertia is important, such as the transportation of heavy loads. They have a lighter design and can be manufactured to a more compact size, which helps reduce cost and installation expense. Cycloid gears are also able to provide transmission ratios of up to 300:1 in a small package.
Cycloid gears are also suitable for applications where a long service life is essential. Their radial clamping ring reduces inertia by up to 39%. Cycloid gears have a torsional stiffness that is five times higher than that of conventional planetary gears.
Cycloid gearboxes can provide significant improvements in concrete mixers. They are a highly efficient design, which allows for important innovations. They are also ideal for servo applications, machine tools, and medical technology. They feature user-friendly screw connections, effective corrosion protection, and effective handling.
Cycloid gears are especially useful for applications with critical positioning accuracy. For example, in the control of large parabolic antennas, high shock load capacity is required to maintain accuracy. Cycloid gears can withstand shock loads up to 500% of their rated torque.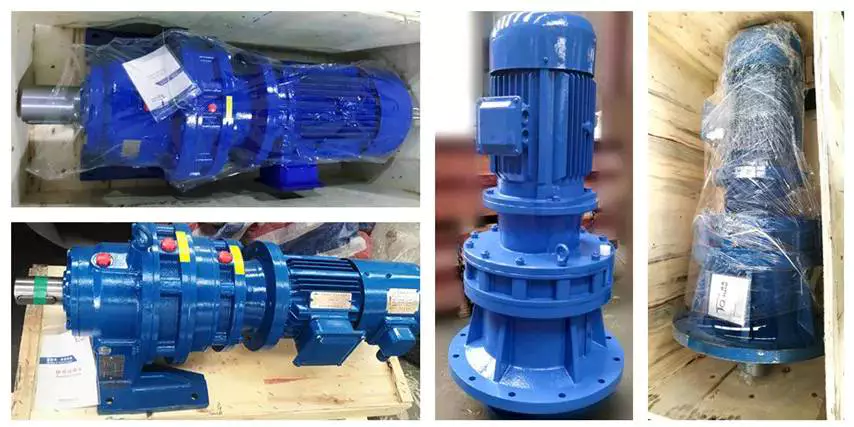 Inertial effects
Various studies have been conducted to investigate the static problems of gears. However, there is still a need for a proper model to investigate the dynamic behaviour of a controlled system. For this, a mathematical model of a cycloidal gearbox has been developed. The presented model is a simple model that can be used as the basis for a more complex mechanical model.
The mathematical model is based on the cycloidal gearbox's mechanical construction and has a nonlinear friction characteristic. The model is able to reproduce the current peaks and breaks at standstill. It also considers the stiction effect. However, it does not cover backlash or torsional stiffness.
This model is used to calculate the torque generating current and the inertia of the motor. These values are then compared with the real system measurement. The results show that the simulation results are very close to the real system measurement.
Several parameters are considered in the model to improve its dynamic behaviour. These parameters are calculated from the harmonic drive system analysis. These are torque-generating current, inertia, and the contact forces of the rotating parts.
The model has a high level of accuracy and can be used for motor control. It is also able to reproduce the dynamic behaviour of a controlled system.




editor by CX 2023-05-09